Hell's Kitchen Flea Market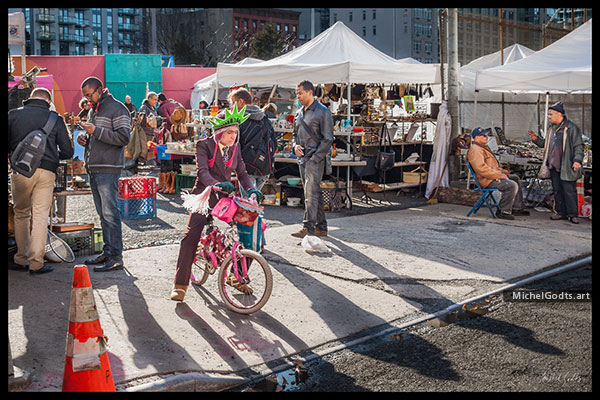 From what I have noticed exploring this popular flea market, the central character in this photograph—with a Statue of Liberty hat and riding a child's pink bicycle—is a mute man and probably homeless. He is very friendly and seems to be known by all the vendors.
(West 39th Street, New York City, March 2012)
Unsigned Wall Art Prints
Can be purchased at different sizes and on different supports.
Fine art paper prints, framed prints, canvas prints, acrylic prints, metal prints, wood prints

From

$

41

Buy

On my online store
Edition Prints
Signed and numbered prints, provided with a certificate of authenticity. Learn more.
Reproduction License
Interior decor art consultants and curators are welcome to contact me to discuss this artwork's reproduction license, customization, or special application.