Weathered Bronze—The Plowman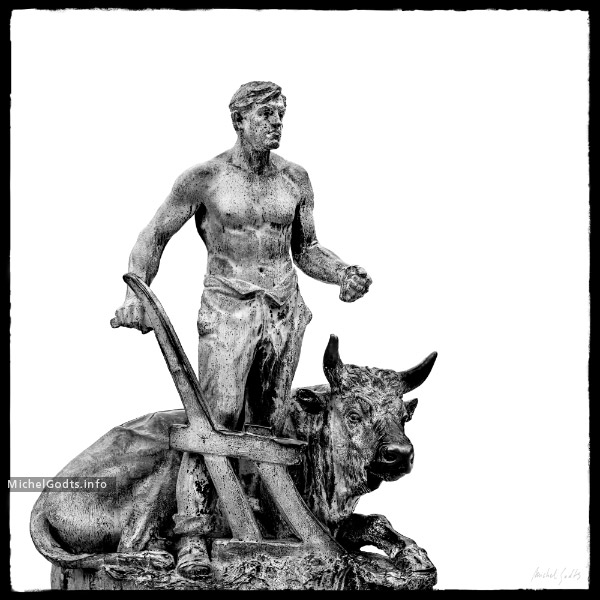 Contemporary photographic rendition of a bronze statue by Belgian sculptor Léon Mignon: L'Olivier ou La Paix (The Olive Branch or The Peace). Created circa 1894–1898, it represents a plowman and his bull as an allegory for peace. The statue is part of an installation at the Jardin Botanique de Bruxelles in Belgium.
In this photographic artwork the background is removed to focus on the elegance and craftsmanship of the statue, and a high contrast treatment highlights the unique bronze decay pattern. The photograph is recomposed into a white square space to give the artwork a very contemporary look, in contrast to the statue that was created at the end of the 19th century. (September 2015)
Part of my "Weathered Bronze Statues" series.
Unsigned Wall Art Prints
Can be purchased at different sizes and on different supports.
Fine art paper prints, framed prints, canvas prints, acrylic prints, metal prints, wood prints

From

$

41

Buy

On my online store
Edition Prints
Signed and numbered prints, provided with a certificate of authenticity. Learn more.
Reproduction License
Interior decor art consultants and curators are welcome to contact me to discuss this artwork's reproduction license, customization, or special application.