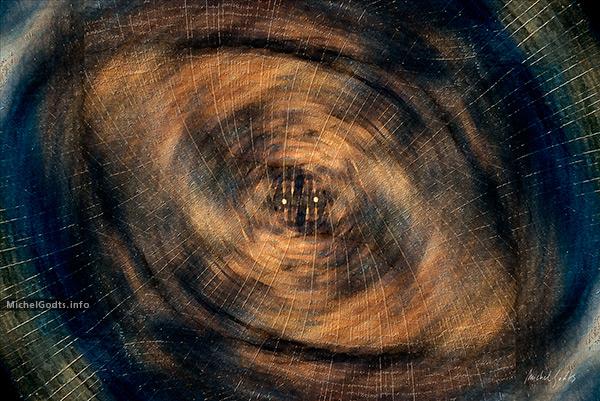 This artwork built itself from experimenting with various digital manipulations on a photograph of tree rings. For me, a science fiction fan, this "Eye System" is a galaxy to be discovered many thousand years in the future. The Eye's spinning action creates a powerful wormhole in its iris that acts as a portal to another universe. In this artifact from the future an artist illustrates the space corridors that spaceships take to enter the portal. Well, that is what I see. What about you?
An artwork to add energy, movement, and rhythm to your interior decor. You may also find it inspirational, contemplative, and dreamy. (January 2015)
Signed and Unsigned Wall Art Prints
Can be ordered as limited single edition prints or as unsigned photo prints.
Reproduction License
Interior decor art consultants and curators are welcome to contact me to discuss this artwork's reproduction license, customization, or special application.