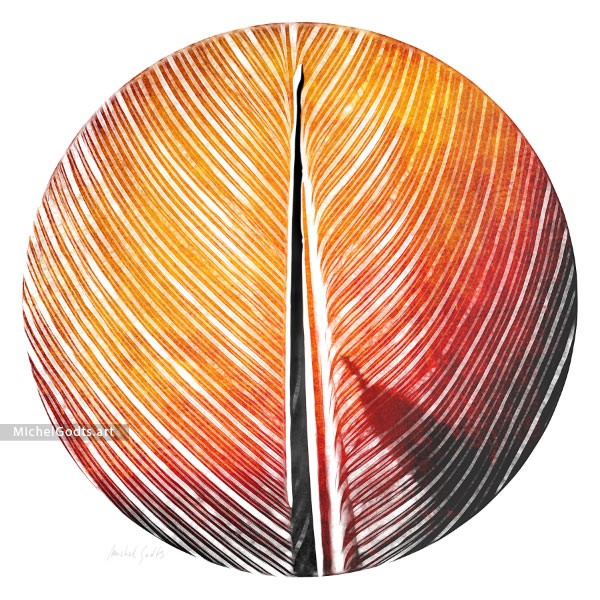 This abstract artwork is based on the close up photograph of a large tropical variegated leaf with a growing flower stalk in the foreground. Inspired by the graphical aspect of the pinstripe pattern and elegant stalk's shape, I used several digital manipulations to simplify the rendering of the artwork and to give it a graphic design look. (February 2021).
For another color variation, check my "Variegated Splendor" artwork.
Signed and Unsigned Wall Art Prints
Can be ordered as limited single edition prints or as unsigned photo prints.
Reproduction License
Interior decor art consultants and curators are welcome to contact me to discuss this artwork's reproduction license, customization, or special application.