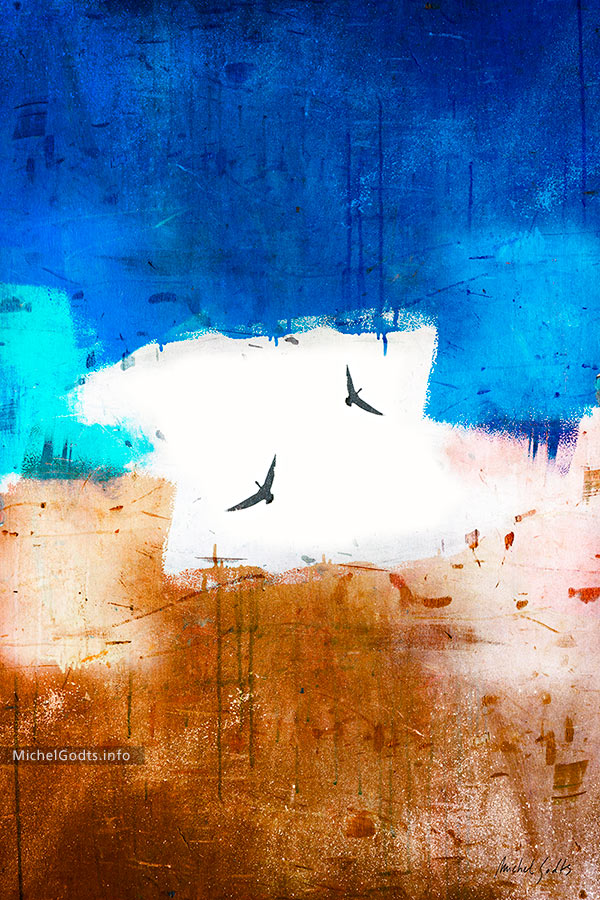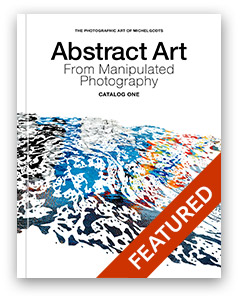 An artwork with a grunge look but also very poetic. When I created this artwork I was focused experimenting with symmetry and abstraction. But then the white space between this abstract rendering of earth and sky looked to me like an opening or doorway and I felt that two birds flying through would make the image much more powerful.
I realize now that this concept of an opening can express opportunity, a new beginning, a new start, a renaissance, a rebirth. This is further reinforced by the symbolic earth, an element of stability but also of beginnings and endings, or death and rebirth, as life comes from the ground and then decomposes back into earth after death.
If you are religious, the two birds can represent actions such as connecting, linking, joining—a passage to travel between earth and heaven after death. (July 2014)
Signed and Unsigned Wall Art Prints
Can be ordered as limited single edition prints or as unsigned photo prints.
Reproduction License
Interior decor art consultants and curators are welcome to contact me to discuss this artwork's reproduction license, customization, or special application.