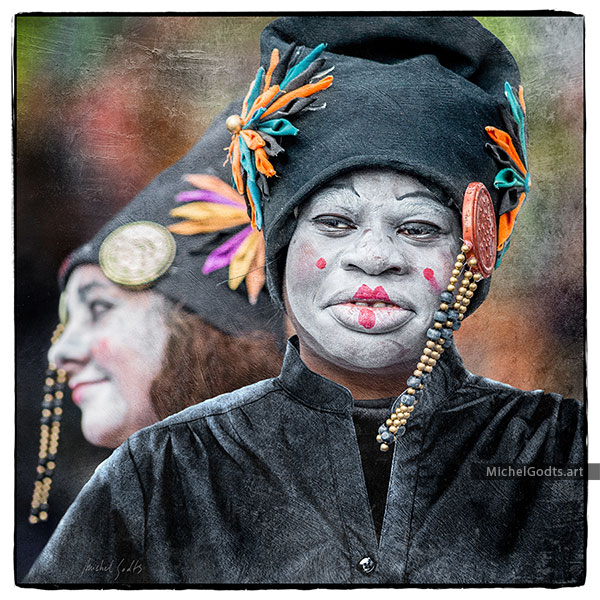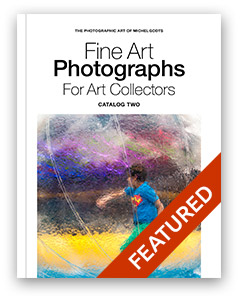 During a street festival, two woman are costumed like modern voodoo priests. In their performance, they approach bystanders to barter talismans for sincere wishes.
Photographed at the 2014 Zinneke parade event in Brussels, Belgium. The image was retouched and a blended texture was added to achieve a painterly effect. (May 2014)
Signed and Unsigned Wall Art Prints
Can be ordered as limited single edition prints or as unsigned photo prints.
Reproduction License
Interior decor art consultants and curators are welcome to contact me to discuss this artwork's reproduction license, customization, or special application.