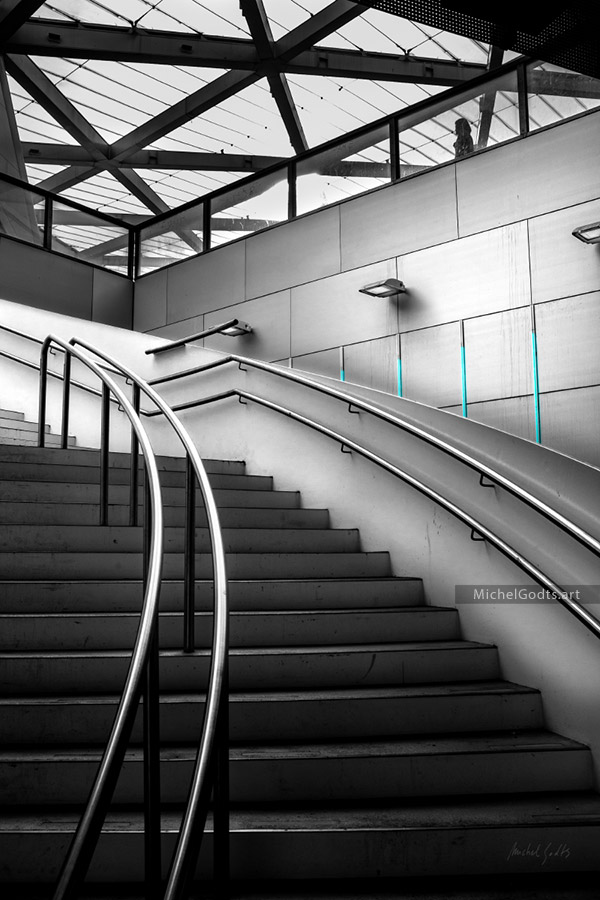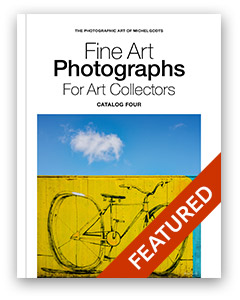 In this photograph, contrasting architectural elements combine to create a dynamic geometric composition: curved lines from a stairway, decorative vertical neon lights, rectangular wall panels, and triangular sections of a glass canopy. (Black and white with selective color. Subway station, Place Rogier/Rogier Square, Brussels, August 2018)
Also in my portfolio: other photographs with this canopy.
Signed and Unsigned Wall Art Prints
Can be ordered as limited single edition prints or as unsigned photo prints.
Reproduction License
Interior decor art consultants and curators are welcome to contact me to discuss this artwork's reproduction license, customization, or special application.