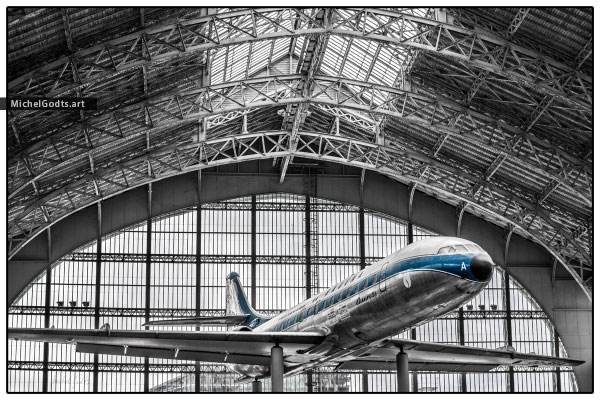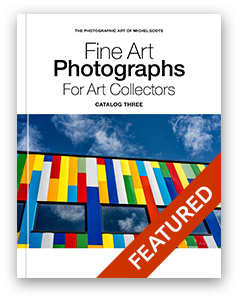 This Caravelle jetliner is one of the most impressive display at the Brussels Air Museum in Belgium (Musée de l'Air de Bruxelles). When I composed this photograph, I wanted to give the impression that the airplane just took off from a runway but also how unreal that would look within a hangar—even a huge one! I also love how the rough steel beams contrast with the smooth curves from this classic plane. (July 2015)
The SE 210 Caravelle was the world's first short/medium-range jet airliner. Introduced in 1955, it was produced by the French Sud Aviation firm. The VI-N version on display at the museum had a capacity of 80 passengers. SABENA was the national airline of Belgium from 1923 to 2001.
Signed and Unsigned Wall Art Prints
Can be ordered as limited single edition prints or as unsigned photo prints.
Reproduction License
Interior decor art consultants and curators are welcome to contact me to discuss this artwork's reproduction license, customization, or special application.