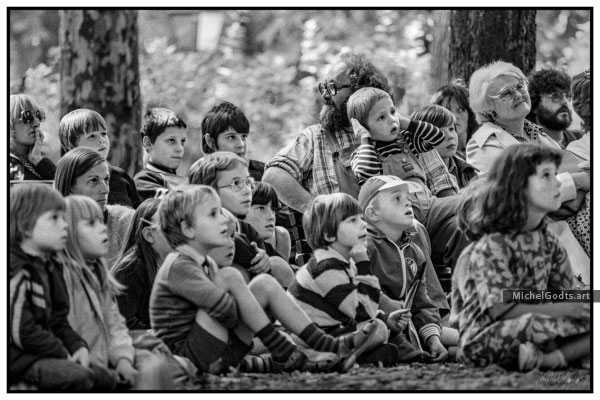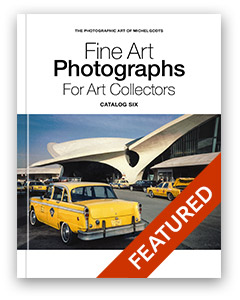 I photographed this scene at a park in Brussels where children and parents were watching an outdoor performance.
In this picture, many elements combine to draw our interest: the intrigued and attentive expression shared among faces; the rhythmic pattern created by the repetition of that expression; the contrast between all the spectators who look to the right while one man looks to the left; the imposing presence of that same man; the expressive attitude of his child who is the only one covering his ears; the tree trunks that add depth and anchor the composition. In addition, because of their unique behavior, the man and his child are the focus of our own attention. (Captured on 35mm Tri-X film, Brussels, 1982.)
Signed and Unsigned Wall Art Prints
Can be ordered as limited single edition prints or as unsigned photo prints.
Reproduction License
Interior decor art consultants and curators are welcome to contact me to discuss this artwork's reproduction license, customization, or special application.