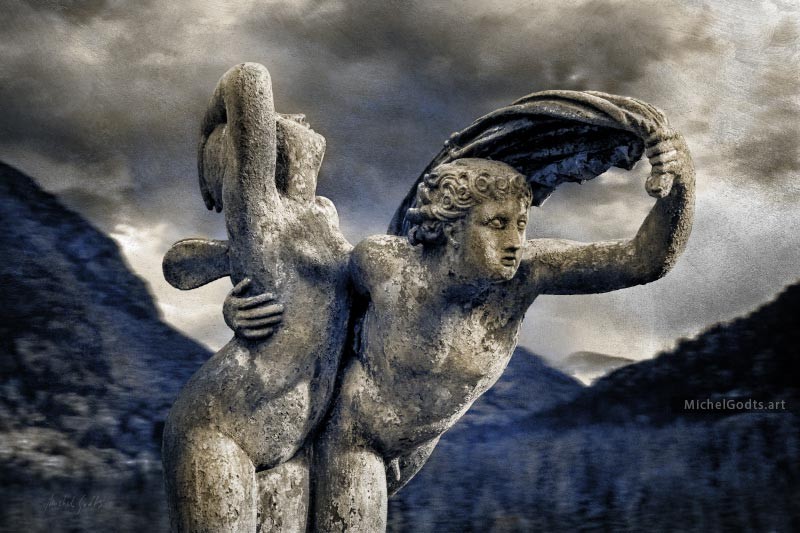 This severely decayed bronze statue represents Zephyr, god of the west wind, carrying Psyche, the youngest and most beautiful daughter of a king. She was on a mountaintop where an oracle had summoned her to wait and wed a murderous beast. Instead, Zephyr brings Psyche to the hidden castle of Cupid who had fallen deeply in love with her. This scene is part of the ancient Roman Tale of Cupid and Psyche.
The statue is a copy of a small marble version (Zéphyr enlevant Psyché, 1814) by the Belgian sculptor Henri-Joseph Ruxthiel (1775–1837). It was photographed at the Parc of Tervueren, Belgium, where it was installed in 1897. The background is a photo composite. I rendered the artwork with duotone colors and a texture blend for an antique feel similar to vintage photographs. (March 2022)
Signed and Unsigned Wall Art Prints
Can be ordered as limited single edition prints or as unsigned photo prints.
Reproduction License
Interior decor art consultants and curators are welcome to contact me to discuss this artwork's reproduction license, customization, or special application.