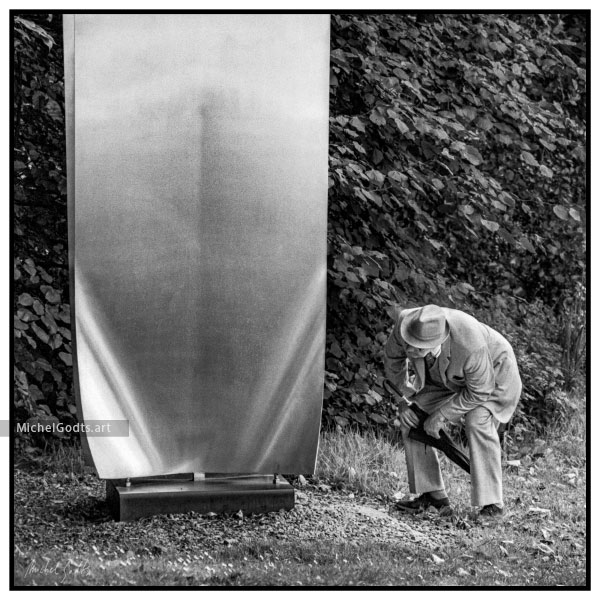 In a sculpture park, I took several photographs of an elderly man who was clearly intrigued by a contemporary steel sculpture. I selected this scene because it captures a complex physical and visual interaction between the sculpture and the man:
The rigid metal sheets contrast with the flexibility of the human figure.
The sculpture stands vertical and tall while the man's body is crouched small.
The sheets have bent corners and the man bends down to inspect them.
Titled "Two" (1977), this stainless steel sculpture is by British artist Robert Adams. ("Malou 79" open air exhibition, Brussels, 1979. Captured on 35mm Tri-X film.)
Signed and Unsigned Wall Art Prints
Can be ordered as limited single edition prints or as unsigned photo prints.
Reproduction License
Interior decor art consultants and curators are welcome to contact me to discuss this artwork's reproduction license, customization, or special application.