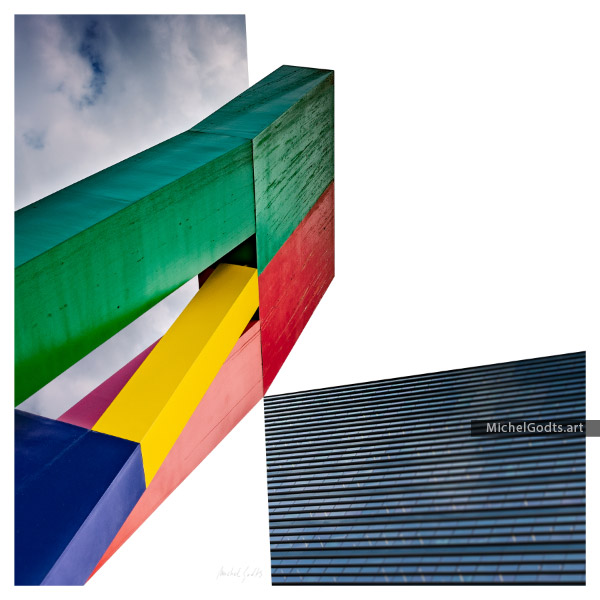 After taking a photograph of this monumental urban sculpture, I realized that by removing parts of the picture I could create a new composition complementing the sculpture's unique abstract geometry and abstract constructivism style. (Photographed August 2018.)
Sculpture by Hungarian-Belgian sculptor and graphic artist Pál Horváth. Titled "La Couleur au Nord" (Color in the North). Erected Boulevard Roi Albert II, Brussels, in 1997.
Signed and Unsigned Wall Art Prints
Can be ordered as limited single edition prints or as unsigned photo prints.
Reproduction License
Interior decor art consultants and curators are welcome to contact me to discuss this artwork's reproduction license, customization, or special application.