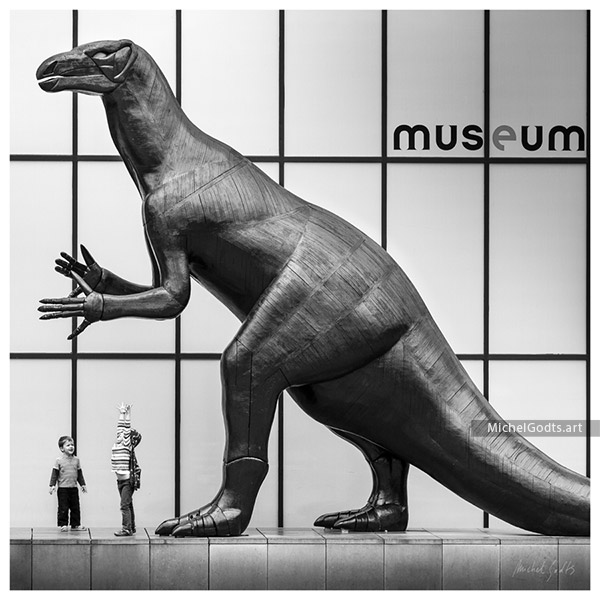 These two kids had a good time playing below and around the monumental statue of a Stegosaurus dinosaur that stands in front of the Royal Belgian Institute of Natural Sciences in Brussels. Statue by Belgian sculptor Gilles Falisse, acquired by the Institute in 1991.
(Brussels, Belgium, May 2010)
Signed and Unsigned Wall Art Prints
Can be ordered as limited single edition prints or as unsigned photo prints.
Reproduction License
Interior decor art consultants and curators are welcome to contact me to discuss this artwork's reproduction license, customization, or special application.