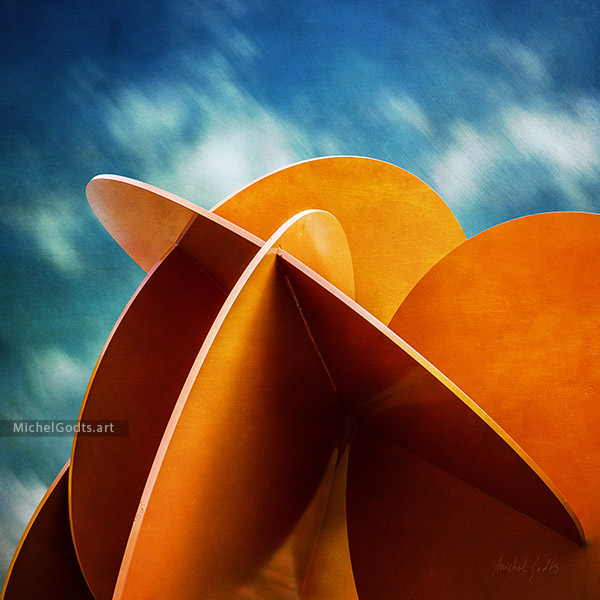 Large interlocking aluminum discs compose this monumental abstract geometric sculpture by Bernard (Tony) Rosenthal (Odyssey I, 1968). When isolated against moving clouds and rendered in a photo illustration style, the sculpture seems to be transformed into a futuristic flying object traveling through space and time. (Photographed at the Middelheim Open Air Sculpture Museum, Antwerp, August 2018. Photo illustration: June 2019)
Other photographs from this sculpture:
Signed and Unsigned Wall Art Prints
Can be ordered as limited single edition prints or as unsigned photo prints.
Reproduction License
Interior decor art consultants and curators are welcome to contact me to discuss this artwork's reproduction license, customization, or special application.