Weathered Bronze—The Old Woodcutter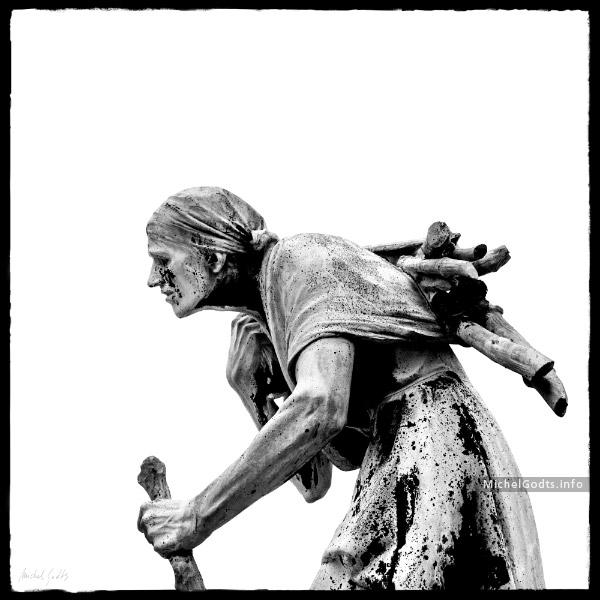 Contemporary photographic rendition of a bronze statue by sculptor Pierre Braecke (1858–1938): L'Hiver ou La Vieille Bûcheronne (Winter or The Old Woodcutter). It represents an old woman carrying wood logs on her back—an allegory for winter. Created in 1898 the statue is part of an installation at the Jardin Botanique de Bruxelles in Belgium.
In this photographic artwork the background is removed to focus on the elegance and craftsmanship of the statue, and a high contrast treatment highlights the unique bronze decay pattern. The photograph is recomposed into a white square space to give the artwork a very contemporary look, in contrast to the statue that was created at the end of the 19th century. (September 2015)
Part of my "Weathered Bronze Statues" series.
Signed and Unsigned Wall Art Prints
Can be ordered as limited single edition prints or as unsigned photo prints.
Reproduction License
Interior decor art consultants and curators are welcome to contact me to discuss this artwork's reproduction license, customization, or special application.