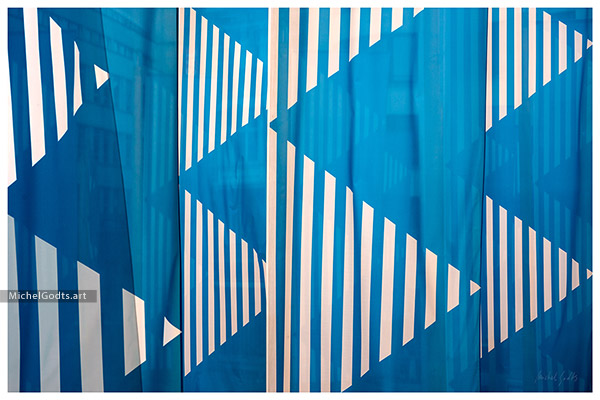 Photo composite of flags that are part of a permanent art installation at the Place de la Justice, Brussels. Titled "Bleus sur jaune" ("Blue over yellow") this 2009 installation by French artist Daniel Buren consists of 89 yellow flagpoles holding blue flags with triangle motifs shaped from white stripes. (November 2015)
Also check this other photograph from the same art installation.
Signed and Unsigned Wall Art Prints
Can be ordered as limited single edition prints or as unsigned photo prints.
Reproduction License
Interior decor art consultants and curators are welcome to contact me to discuss this artwork's reproduction license, customization, or special application.